Towa
Location: New York
Year Completed: 2022
Program: Restaurant
Context: Full Renovation Restaurant
Client:
Towa
/
HAND Hospitality
Design: Two Point Zero
" The influences of western and eastern design from the 1950s are presented in subtle ways to offer an experience that is unique but nostalgic at the same time "

Towa is a new hospitality experience situated in the iconic Flatiron neighborhood. Its Japanese name can be translated as "permanence" or "perpetuity", emphasizing a desire to honor tradition. The architecture is meant to mirror this philosophy that drives the culinary concept; traditional design elements meet mid-century modern flair.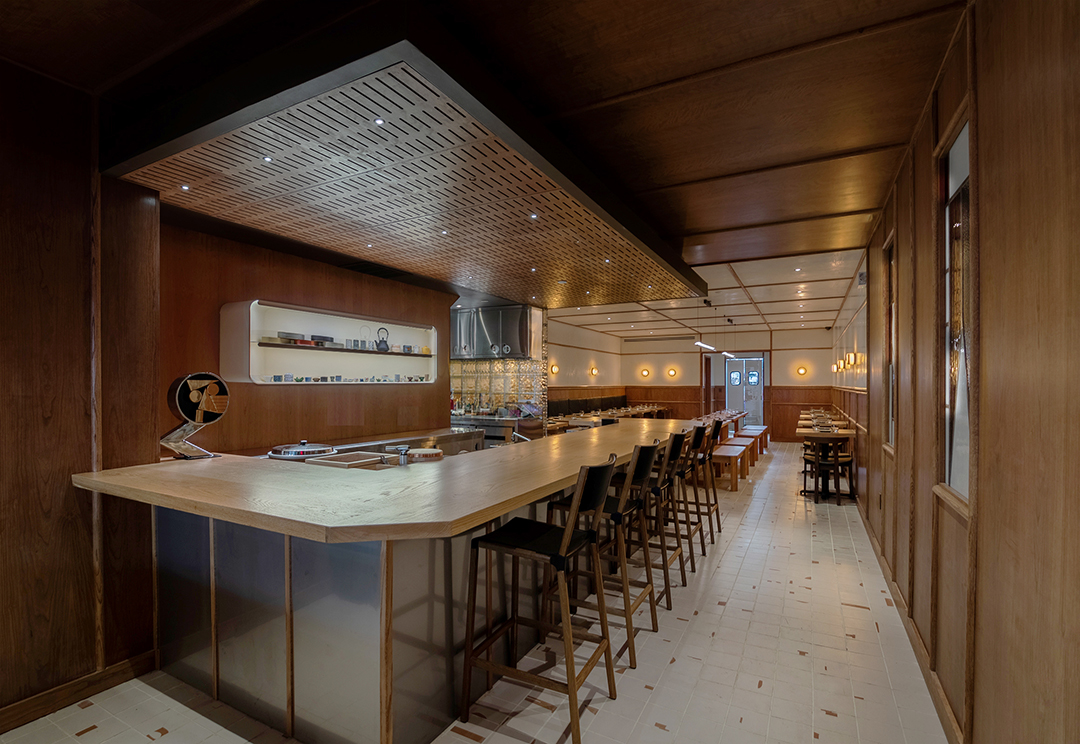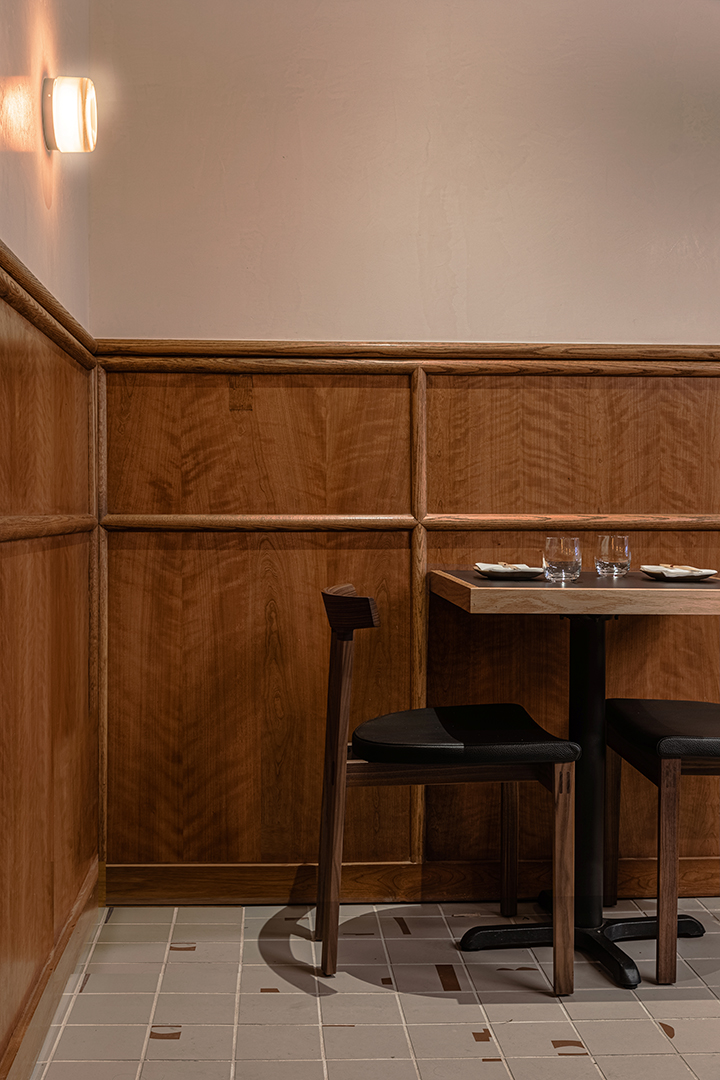 Clad in dark cherry wood panels, the sushi bar greets guests as they enter to create an impactful first impression. Strong rectilinear lines frame the elongated space. A square canopy with a slatted surface emits a dim light as it hangs over the bar area, evoking quiet and calm. The placement of the bar naturally creates a passageway through the length of the space, which is decorated with stained glass. Designed in a sophisticated geometric pattern, the name of the restaurant is subtly embedded within.
The dining area borrows architectural elements of a washitsu, or Japanese tatami room. Light plaster walls and dark cherry wood panels envelop the top half of the space, alluding to paper wood dividers known as shoji. Translucency is expressed through a wall of glass blocks to create some visual separation but still provides a sense of cohesion between the two main rooms. Traditional Japanese architecture is once again acknowledged through a contemporary application of moldings, trim and grid pattern. An irregular, yet playful pattern on the tiled floor traverses the entire restaurant.